Happy Tuesday! I recently re-organized our fridge, but something just wasn't working. When I went to the grocery store recently, I decided while cleaning the fridge and putting away the groceries that I'd do a bit of reorganizing.
We always seem to put things in the crisper drawers and then forget about them, causing them to spoil before we have the chance to eat them. I still had to put some veggies in the crisper, but I chose to use the fruit crisper to store water bottles. Water bottles take up a lot of room in our fridge, so this seems like a good way to corral them without taking up so much space.
We also created a healthy snack station in the top of our fridge. I've been coveting snack stations on Pinterest for several weeks and I decided to make one for myself. My family has cut fast food out of our diet, and we are transitioning toward removing processed foods from our diets as well. The snack station contains apple sauce, carrots in individually wrapped packs, string cheese and yogurt.
Fruits are stored on the shelf below the snack station. Look at all that yummy goodness! It makes me happy every time I open the fridge.
I am storing my snack station in glass loaf pans, because I am currently awaiting a shipment of these: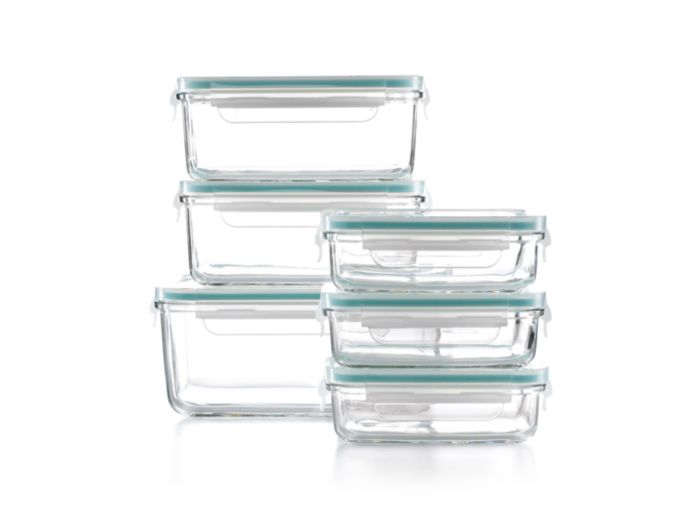 Glass food storage containers are awesome! So much easier to get clean, and so much more attractive.
Everything else pretty much stayed the same.
Thanks for stopping by! Come by tomorrow for an easy, but delicious dinner idea!