The sweater trend is huge right now. Christmas decor with a Christmas sweater theme is everywhere.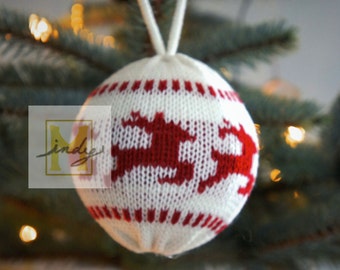 I've been wanting some sort of cutesy Christmas decor for my little girl's room without putting up another tree, and I had seen this really cute ruffled cone idea on Pinterest.
When I went to my local store, I couldn't find any ruffle that I liked. I did read about using coffee filters, but I didn't think that would hold up well. I did spot this really great sequined yarn for making scarves, though.
I bought three Styrofoam cones and wrapped them with this yarn. I used hot glue to affix it to the cones. I really like how my sweater trees turned out! They look so cute in her room. Please excuse the blurry pictures, they were done with a camera.